As a small business owner, you should never underestimate the power of email marketing. When executed correctly, email marketing is an effective and inexpensive marketing strategy.
Email is a great way to stay in touch with current customers and convert leads into new customers.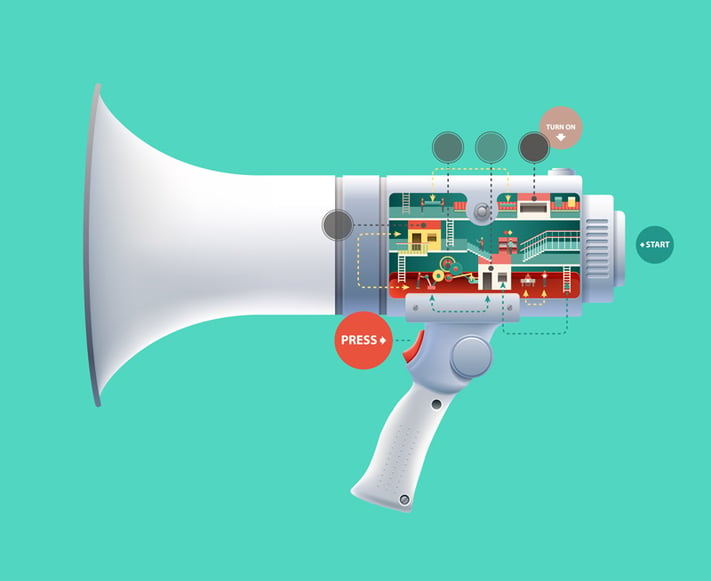 However, it must be approached in a strategic manner to have the intended effect. So, how can your small business take advantage of email marketing?
Consider the following five simple email marketing tips every small business should use:
Make subscribing simple.
Let's face it: most people won't take the time to fill out an incredibly detailed subscription form for your company newsletter. People like efficiency, so keep the subscription process short and sweet. Additionally, be sure to place sign-up forms in high traffic areas so that current and future customers are more likely to come across them and sign up. At minimum, sign-up forms should be available on the company website, Facebook page, and blog.
Offer some incentives.
Many people are wary of handing over their email addresses, so make sure to clearly state the benefits they'll reap from signing up for your newsletter. Incentives often go a long way with customers who are reluctant to subscribe. Consider offering discounts, coupons, and freebies for subscribers. You might also request birth dates on the sign-up form and send your subscribers a special gift on their big day.
Match your newsletter to your brand.
If you think the aesthetics of your newsletter doesn't matter, you better think again. Your newsletter should draw subscribers in, so make it easy to read and avoid clutter. It's okay to use a template to get started, but be sure to customise it so that it's unique to your company. Include your company colours and logo on the newsletter and make sure to proofread it for spelling and grammatical errors. It's typically a wise idea to enlist an extra set of eyes to edit as well. Remember: your newsletter is a direct reflection of your brand, and by extension, it's a reflection of you too. Be sure that it accurately portrays what you're all about.
Prepare your subscribers.
Want to know the quickest way to get people to hit the 'unsubscribe' button? Without warning, start bombarding them with emails multiple times a day. It's no secret that most people aren't fans of spam, so make sure that your newsletters aren't viewed that way. It's typically a good idea to let subscribers know up front what they can expect from you. Will they hear from you daily? Weekly? Once a month? Will they receive coupons? Motivational quotes? Letters from the owner? You want your subscribers to feel like you're offering something of value and that your intention is not to spam their in boxes.
Don't forget the 'unsubscribe' option.
By law, you must include the option to unsubscribe to your e-marketing efforts. When you do receive requests to unsubscribe, don't be discouraged. Instead, use it as a valuable learning opportunity. Pay attention to which emails receive the most unsubscribe requests. Then, consider whether or not there's something about those specific emails that are a turn-off to customers. Maybe the subject line needs some fine-tuning or perhaps you need to take a less aggressive sales approach in the wording of your message. By unsubscribing, your customers are trying to send you a message, so be sure to listen to them.
The bottom line is this: if you're a small business owner and you're not currently email marketing, you're missing out on an efficient and cost-effective way to reach your current customers and gain new ones.
If you would like more tips and tricks to help get your email marketing program off the ground, please contact us today!
Want to find out how Inbound Marketing can help your business?
Why not give Pixel Fish a call today on 02 9114 9813
http://www.pixelfish.com.au/digital-marketing-agency/
---